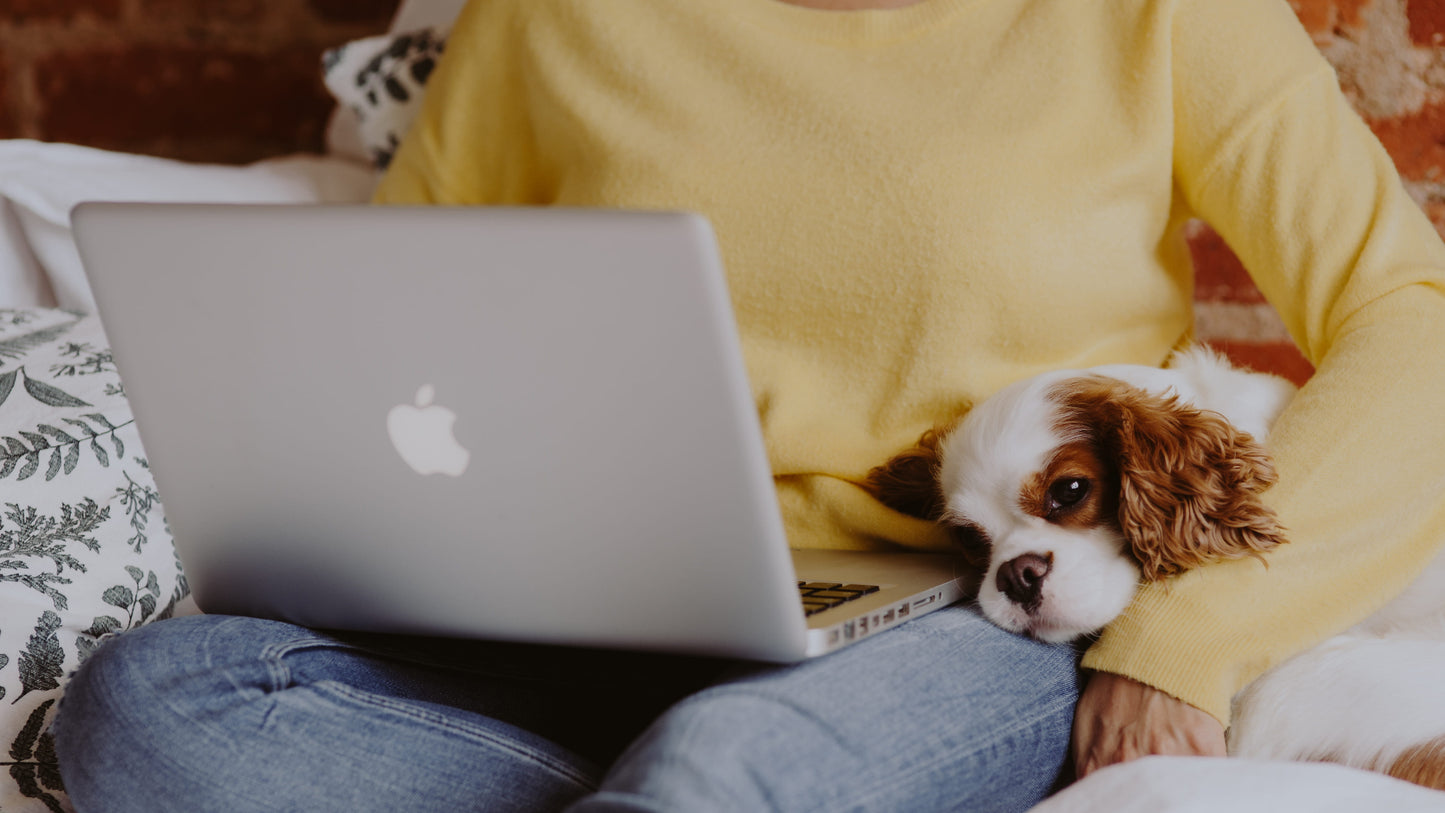 These days we're spending a lot of time at home, and it can get boring. Keeping yourself and your loved ones entertained gets increasingly harder, but we've got a way to keep things fresh & fun. Having family time on the couch while watching tv is always a great choice for bonding and laughs and watching. While everyone has different cable packages, YouTube is available to anyone with an internet connection and through it, you can find some of the best heartwarming videos to keep yourself entertained. So, grab some popcorn for yourself, and some Crumps' treats for your pup and relax while watching these channels.
Mayapolarbear!
Autonomous Sensory Meridian Response (ASMR) videos have become incredibly popular recently! It is a tingling feeling sensation that begins in your scalp and moves down through the spine to the limbs – triggered by pleasant noise.
Maya is an expert at creating these videos, chewing on new and exciting American Kennel Club approved foods all the time! The channel has so much more than just ASMR videos, showing off the unique personality that makes Samoyeds so lovable. If you're looking for something new yet classically pleasing, the video below is our choice for you!
https://www.youtube.com/watch?v=rwAzSupGjmo
Ellen Welk
If you're looking for some great videos that play all day then this channel is perfect. There is an abundance of archived live streams of Golden Retriever puppies doing what puppies do – be absolutely adorable. The best part of these videos is that many of the streams 10+ hours! Great for keeping spirits up around the house and bringing people a smile every time they look over.
Check out the link below to get your puppy fix!
https://www.youtube.com/user/GotGoldens/featured
American Kennel Club
The American Kennel Club has been a renowned name in the pet industry for many years, providing regulation and guidance on the status of pure breeds in the United States. The organization is known for its professional educational resources and they have adapted their content well to the digital revolution. They have a massive catalogue of content includes past championships, health tips, official events, and so much more. If you're looking to learn something new from an organization with a grand reputation, this channel is perfect.
Click the following link for their full library.
https://www.youtube.com/channel/UC-XByv4YD6jzp-c1bNCPJjw
Funny Pet Videos
This channel is pretty self-explanatory as the title says it all. But the reason why we suggest it is the abundance of short clips that can keep a family laughing for hours and the awesome editing they do to make them engaging. Offering breed-specific videos, it's perfect for you and your best friend to see their fellow breed-mates being truly hilarious. For those looking for some comedy that can entertain the whole family – this channel is perfect for them
Laughter has many health benefits and we're sure that the link below will get you chuckling!
https://www.youtube.com/channel/UCYK1TyKyMxyDQU8c6zF8ltg
Tucker Budzyn
Who doesn't love Goldens? One of the most social, funniest breeds. For dog lovers looking for the vlog format of YouTube, Tucker the Golden Retriever and his family are ones to watch. Not only is Tucker entertaining but his humans are naturally charismatic and likeable people themselves. Every video seems like an adventure with excitement all the way through!  
If you're looking for goldens doing something truly adventurous, check out the following video that has with tons of pups at a pool party
https://www.youtube.com/watch?v=tBpDHF0EEt8  
We hope that this list can help you get through these times with a smile. This year, we're looking to do a lot with our YouTube channel so be on the lookout for some great videos about pets, their treats, and fun with food.