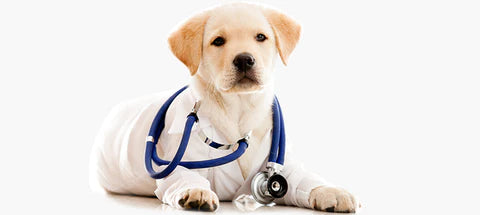 Its been another wonderful week at Crumps' Naturals! Our team has been busy learning from both the articles we stumbled upon, and from the pets we interact with daily. Today's episode features a heartwarming dog rescue, some lifestyle insights we gained from our office dogs, and interesting tidbits about the Maltese. 
Paws on The Road Rescue
Last week our friends at Paws on The Road were able to help a dog that was wandering on a busy road in the Rainbow District area (Sudbury, Manitoulin, and Algoma)! The dog was running around traffic on a busy highway when the Paws on the Road team encountered it. They instantly decided to help out the pup and get it to safety. Megane slowly approached the scared canine with the help of some Crumps' treats (Chicken Morsels) and her expertise in dog behaviour, she was able to calm down the dog until Rainbow District Animal Services and By-Law Enforcement were able to help. Luckily the team is great at documenting their travels, and they got it all captured on video – which you can see here! For more info about this amazing trio, please visit their site!
Lessons learned from our pets
We've been working very hard at Crumps' to ensure your best friend is getting the all-natural, delicious treats they desire. What we've noticed from our office dogs is that we often aren't taking enough time to relax and recharge throughout the day. Dogs and cats can nap on the fly, feel contentment throughout a whole day, and comfortably lay down pretty much anywhere – something us humans often forget to do! Don't forget to take at least a few minutes of each day to rest with your best friend, it can help bring you closer together. 
Maltese - loved since Ancient times
The Maltese are a popular dog breed today, but did you know they've been around for centuries? According to the American Kennel Club, this toy breed is one of the oldest European dogs still around! They date back to ancient times where they were adored by both loved the Ancient Greeks and Romans. Roman Emperor Claudius had a Maltese he adored, and Aristotle wrote about the dogs favorably. Like the posh females of today who like to carry these dogs in their purses, wealthy Roman ladies loved to bring these dogs with them, with no outfit being ever complete without a Maltese. A loving, agile dog, the Maltese has been adored for ages and continues to be loved by pet parents around the world. 
We hope that you enjoyed this article and that you can bring some of what you learned to your family and friends. Feel free to message us with any ideas topics you have.