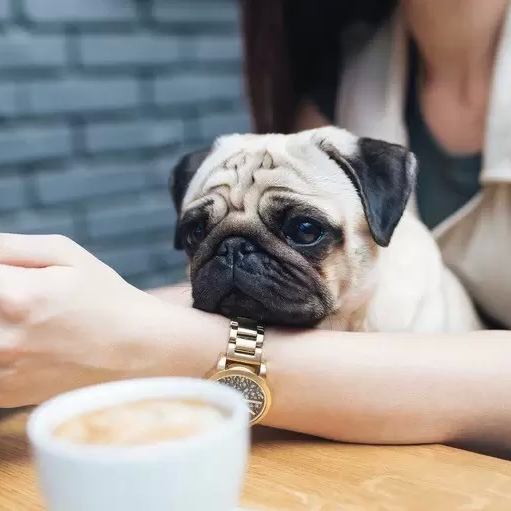 Welcome to a new article that is focused on Pumpkin Spice and how dogs are nice! This week we're joining PSL mania and talking about a pup-friendly Starbucks menu item, our Pumpkin Spice treats, and how pups burn off the pent-up energy!
Puppacino Season

It's that time of the year when many dog moms and dads are heading off to Starbucks to get some pumpkin spice lattes! But did you know that there is a pup friendly treat on the Starbucks secret menu? It's called the Puppuccino and (spoiler alert) its made from only one, dog friendly ingredient – whipped cream. Every one of these delicious 'drinks' comes in a Starbucks cup so you can twin with your pup, creating an enjoyable and Instagram-able experience. Delight your dog by ordering a Puppuccino the next time you're getting a pumpkin spice latte! 

Our Pumpkin Spice Treats
Speaking of pumpkin spiced lattes, fall is coming and we're ramping up production on our Pumpkin Spice Plaque Busters! These dental sticks are offered year-round but they attract a lot of attention during autumn. Every plaque buster contains delicious pumpkin, nutritious sweet potato, and finely ground oyster shells that help scrape plaque off teeth. Get these plaque busters today and transform doggy breath into the pleasing smell of fall!

 
Zoomies!
One of the best parts about Pumpkin Spice Lattes is the energy they provide! Luckily dogs get random boosts of energy without any caffeine, and they burn this off by doing the 'zoomies'. Dogs often get pent-up energy from having to stay still during grooming, being in their crate, or boredom from being alone. They release this energy by doing a determined zoom around the house or hard, often stopping suddenly and letting out a contented sigh. These zoomies are typically fine and fun to watch unless the dog is near a road or has a tendency to bump into/break items during them. For more info about zoomies check out https://www.dogster.com/dog-training/dog-zoomies  
We hope everyone enjoyed these little stories. Feel free to reach out to us at social@crumps.ca if you have anything you want us look at.