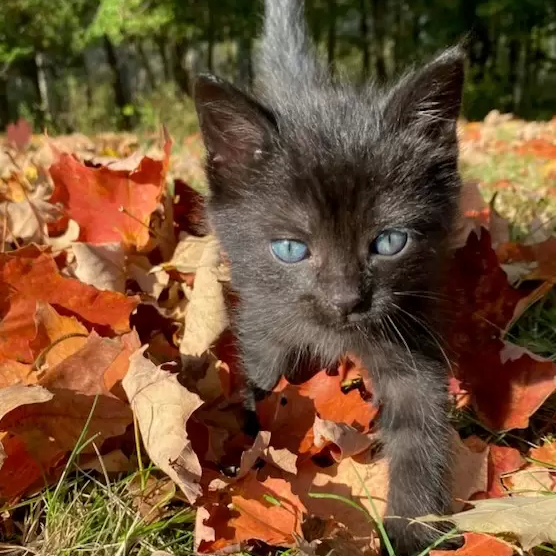 We're back during this short Canadian work week! First off, we want to thank all our friends for sharing pictures and videos of their pups & kits enjoying our treats. These certainly brighten our day and lets us share good vibes with our fellow pet parents. We're continuing with the good vibes today as we have stories that are glistening with paws-itivity. 
Crumps' New Cat!
We have a new addition to our team! The Crump family has always loved pets, and they have now adopted a kitten they found. This cute little cat is lucky to have lots of love and tons of treats to keep it happy! Check out Facebook for some spontaneous spotlights on this cute cat's adventures and daily life.  
Puppy Love is Real
Ever look at a dog and instantly become happy? Well, there's a reason for that, and Azabu University in Japan conducted a study that provides some answers. When humans look at dogs, they get a burst of oxytocin which also happens when they look at babies. This has been looked at as an evolutionary development to encourage bonding, and dogs most likely learned to imitate infant looks/behaviors to elicit the same response. You can find more about the study at https://thebark.com/content/oxytocin-chemistry-between-people-and-dogs-real
In Focus: Traditional Liver Fillets
Our Traditional Liver Fillets are the first treats we've produced and they have been loved ever since! These treats are from Canadian beef liver that we hand cut and slow bake. We keep these fillets pure by keeping them free of additives, preservatives, and colours! This results in a versatile treat that can be fed whole or easily broken, making it perfect for both rewarding your pup and sharing with their friends. 
We hope everyone is enjoying our stories and our treats. Feel free to reach out to us at social@crumps.ca or through our social media channels if you ever want to chat about your pets!