Crumps' Naturals Sustainability Initiatives
At Crumps' Naturals, we care deeply about our pets and we also care just as much about our future. We have a responsibility to not only our pets but our future generations to make conscious choices about how we decide to run our business. As we continue to create and develop all natural, healthy treats for our pets, we also want to improve our corporate responsibility.
Now In Sustainable Packaging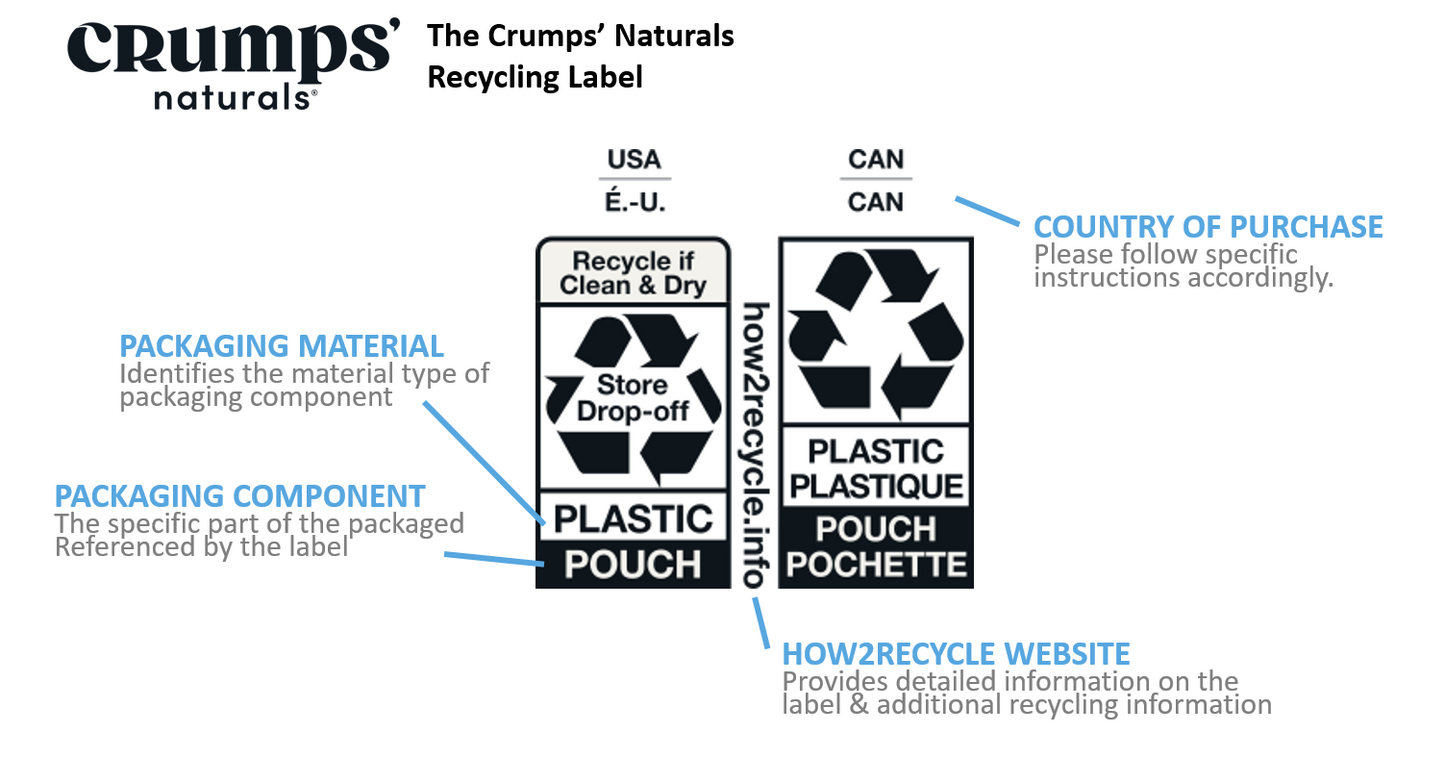 A Smarter Label System
Variation in recycling programs, unclear labeling, and inaccurate recyclability claims make proper recycling a challenge. The How2Recycle label was created to provide consistent and transparent on-package recycling information to consumers in North America.
Please visit the link below for specific information on how to properly recycle your Crumps' Naturals packaging and thank you for showing interest in such an important responsibility we all share.

Partners in Sustainability

Crumps' Naturals is a proud member of the Pet Sustainability Coalition since 2020 and are 100% committed to implementing sustainable business practices that minimize our impact on the environment and the communities where we do business. We believe sustainability is a critical component of any successful business strategy and are proud to say that we are taking steps towards a more sustainable future for our customers and the pets they love. PSC is a collaborative nonprofit that provides tools, educational resources and implementation support to drive environmental and social impact.

The Sustainable Packaging Coalition is a membership-based collaborative that believes in the power of industry to make packaging more sustainable. As the leading voice on sustainable packaging, we are passionate about creating packaging that is good for people and good for the environment.